Breach of Trust Giveaway
Posted Jan 10 2019, 1:50 pm in Atlanta Justice
I'm so excited about the release of BREACH OF TRUST on February 5th!
In preparation of the release, I'm giving away a Breach of Trust Prize Pack that includes:
A Breach of Trust Tote
A Breach of Trust Notebook
A bookshelf scarf!
A flower elastic band bookmark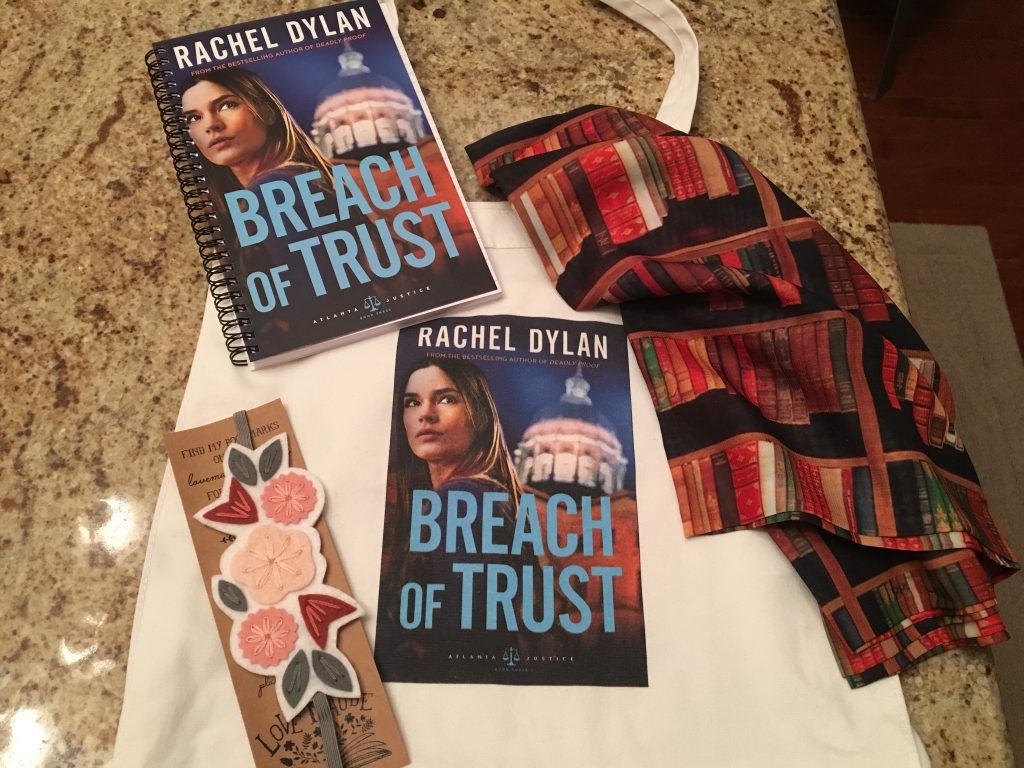 Who is your favorite Atlanta Justice character? What do you love about romantic suspense?
Breach of Trust
88 Comments
Comments
Home •• Meet Rachel •• Bookshelf •• News •• Photo Gallery•• Privacy Policy •• Connect