Christmas in July!
Posted Jul 14 2019, 9:36 pm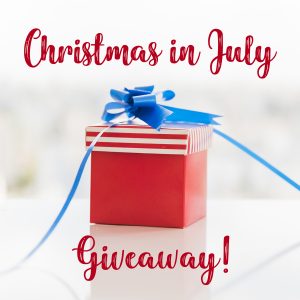 I love everything about Christmas! I'm one of those people who wants to listen to Christmas music right at the beginning of November. But maybe even July is a little early for me–just maybe!
So I'm excited to host this Christmas in July giveaway. One winner will receive the 3 book ATLANTA JUSTICE Series in paperback form. 
If you could celebrate any holiday at a different time of the year, what holiday would you move and why?

*U.S. mailing addresses only eligible 
CONGRATS AMANADA T! 
37 Comments
Comments
Home •• Meet Rachel •• Bookshelf •• News •• Photo Gallery•• Privacy Policy •• Connect